Path to admission
1.Submission of application form  (7 months before admission)
There is a special form for the school
---
2.Entrance test  
We are currently conducting an online interview test and reading test. We will let you know the results within a week.
3.Submit documents for studying abroad(6 months before admission)
Required documents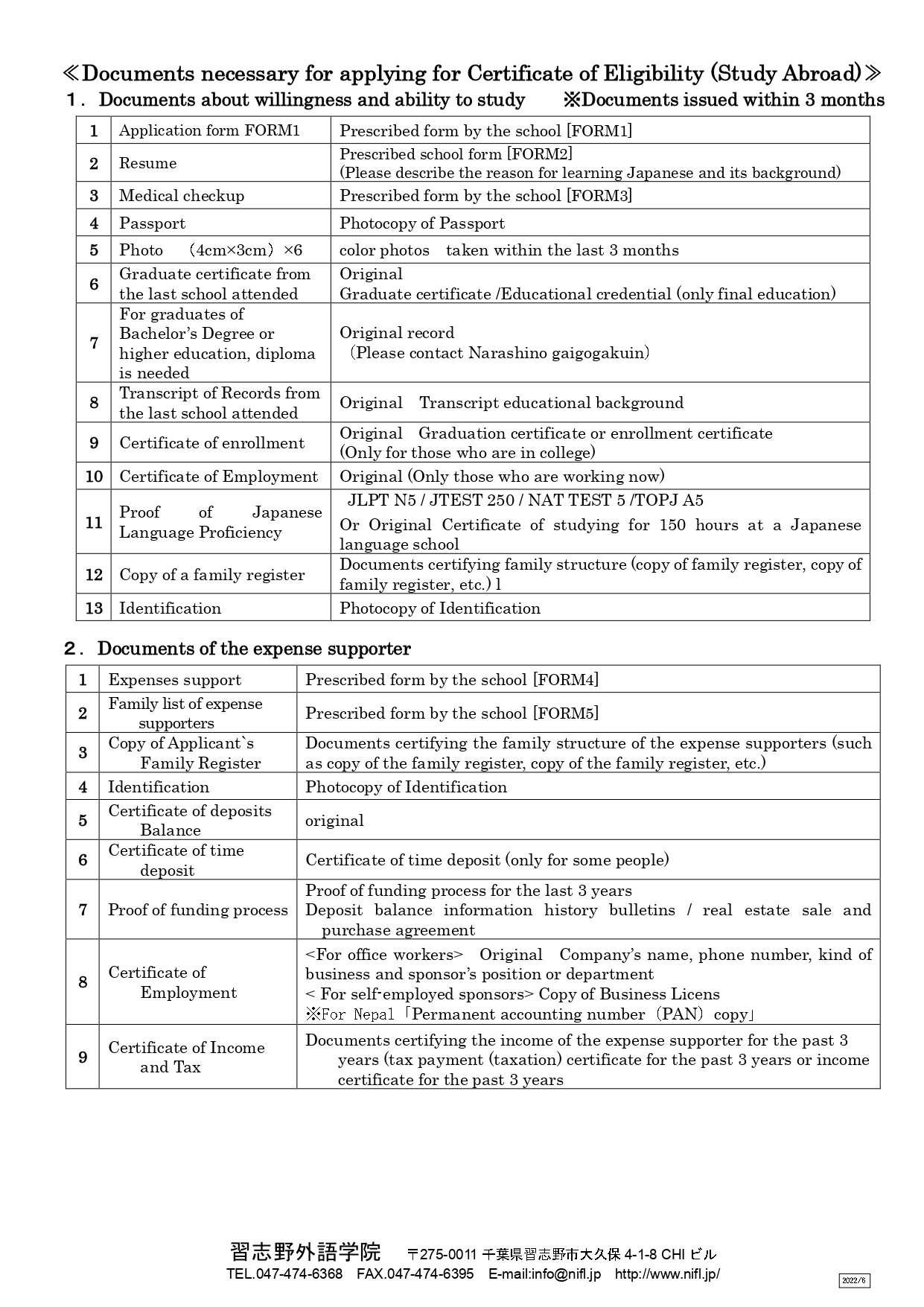 ---
4.Submit an application for a Certificate of Eligibility to the Tokyo Immigration Bureau (5 months prior to the month of admission)
①Issuance of Certificate of Eligibility (2 months before admission)
②After issuing the Certificate of Eligibility, we will email you the admission documents.
③ Please transfer the tuition fee and first year payment to the designated bank account by the designated date.
④After confirming the transfer, we will send you the original documents, admission documents, and information about admission by EMS or DHL.
⑤Immigration preparation
⑥immigration, admission
---